Don't Miss the Telluride Jazz Festival
The Telluride Jazz Music Festival has been filling the San Juan Mountains with incredible music every year since the 1970s. This festival ranks among the most scenic music events in the country. For three days and nights, this live music festival brings together music lovers from near and far. The artists that perform at the Telluride Jazz Festival are Grammy Award winners, rare super-groups, and some of the country's best student bands. You'll also be able to indulge in amazing food vendors, craft beers, and cocktails.
Exceptional Stays put together this guide so you can join in the fun this year!
The 2023 Telluride Jazz Festival Lineup & Schedule
When: August 11-13, 2023
Where: The 2023 Telluride Jazz Festival will be held in Telluride Town Park. This is a beautiful open space near Telluride's Main Street. It features a state-of-the-art Main Stage, a free Society Stage, and a festival campground with a luscious forest. Click here for the complete 2023 Telluride Jazz Festival schedule!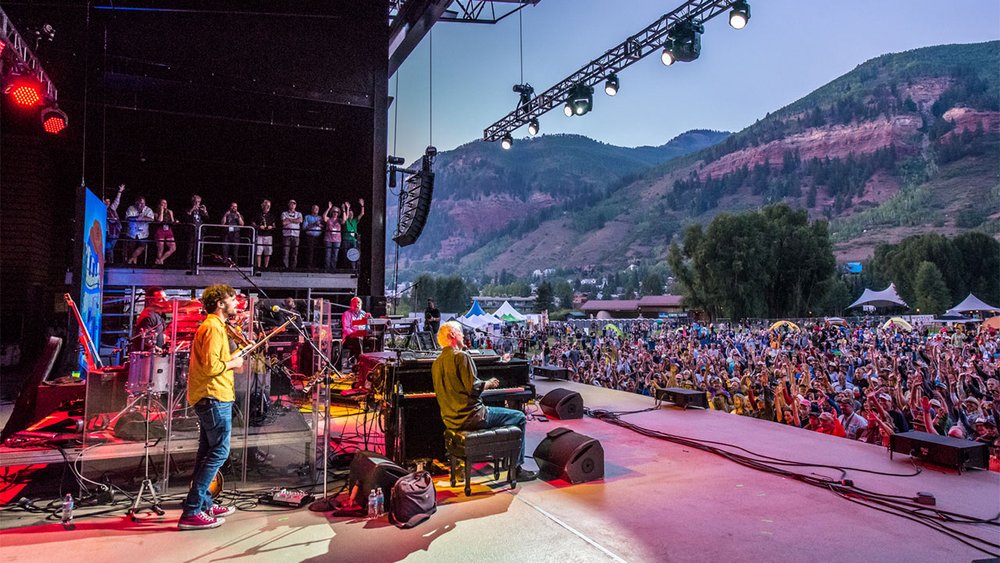 Jazz On Main: Kick off the 2023 Telluride Jazz Festival with free live music in the historic downtown

Opening Concert: Enjoy a private opening concert at the historic Sheridan Opera House

Interactive Artist Performances: Immerse yourself in these interactive, intimate live music performances. All shows are free and open to the public on the Society Stage.

J

azz After Dark:

Head to these performances on Friday and Saturday nights after the Telluride Jazz Festival ends.

First Note Yoga:

Guests of all skill levels are welcome to join in this guided yoga session.

Historical Walking Tour:

Discover our mountain town's rich history while you're enjoying the Telluride Jazz Festival.

Morning Jam:

Get your morning started with peaceful live jazz music.

New Orleans 2nd Line Parade:

Enjoy this colorful and vibrant parade.

The Final Waltz:

Get tickets to the concluding performance of the 2023 Telluride Jazz Festival.
Reach out to
Exceptional Stays
for the ultimate Telluride vacation! You can also check out our
lovely selection
of Telluride vacation rentals!