Our mountain town boasts a gorgeous selection of breweries and bars that draw in locals and tourists alike year after year. There's no better way to get familiar with the town you're visiting than enjoying a nice brew at the best Telluride breweries. Telluride, CO, is no exception! Relax after a long day up in the mountains and enjoy the best breweries in Telluride.
Discover the Best Telluride Breweries
Of course, you'll need a stellar mountain retreat to call "home" during your Rocky Mountain brewery jaunt. Exceptional Stays offers some of the most luxurious Telluride vacation home rentals, allowing you to skip the standard hotel and genuinely enjoy the charm our area has to offer! From laid-back yet luxe family homes to delightful downtown condominiums, we have something for everyone. Embrace Telluride's intoxicating Wild West vibes this year and explore the top three Telluride breweries. Kick back and keep scrolling through for more information—
Beer brought best friends and brewery owners, Chris Fish and Tommy Thacher, together; the same could happen to you! The two talented brewmasters have various craft beers coming straight from the Rocky Mountains snowmelt. The Telluride Brewing Company team actively seeks to create the perfect beer, making innovative discoveries along the way. Your crew will be more than comfortable at their Brew Pub, where they pair award-winning brews with tasty fare from Counter Culture. You cannot go wrong with their classic Mountain Beer, a German-style Kölsch.
As this Telluride brewery's saying goes, "Let's Beer!" Located in downtown Telluride, Stronghouse Brew Pub remains the last surviving intact building from Telluride's historic Four Corners corridor. The brewery's four staples are a German-style pilsner, American-style pale ale, rotating IPAs, and a honey ginger blonde that guests rave about! You'll be transported back in time to a mountain getaway where you can hang out, eat good food, and drink good beer.
Food and brew pair well together, a fact supported by this popular brewery and restaurant in Telluride. This great establishment serves thoughtfully-sourced ingredients, drawing in fellow nature wanderers and mountain explorers looking for a nice hearty yet refreshing meal. Most menu items are made in-house with natural ingredients. Okay, we'll stop making you hungry and make you thirsty instead! The brewery is led by Thomas Daly and offers classically-styled brews. You'll have many drink choices to enjoy alongside their top-notch brewery cuisine.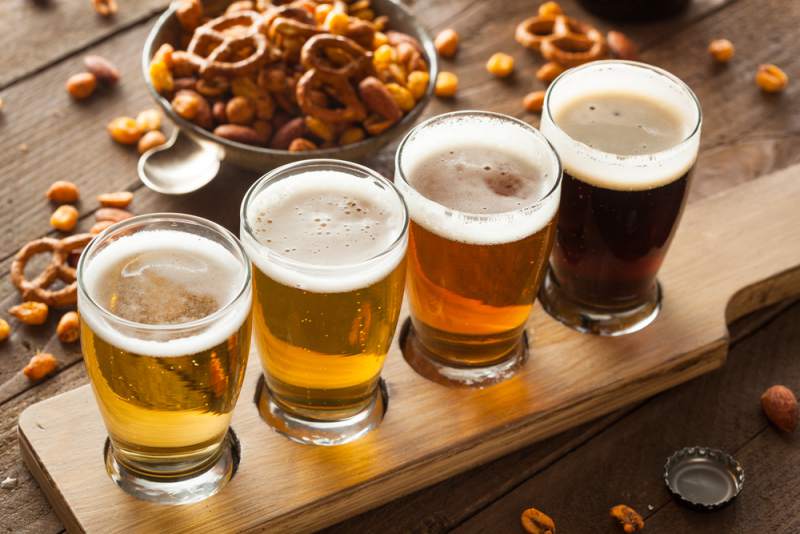 Eat, Drink, and Elevate Your Telluride Vacation
Your overall vacation experience immediately elevates when you stay with Exceptional Stays, thanks to our personalized approach to guest service and attention to detail. Our house and condo rentals will place you in the heart of Telluride, whether you choose to stay downtown or escape to the remote reaches nearby. Get ready to try the best brews in town and enjoy an unforgettable stay.